TEXTILE TRAIL TO TAMIL NADU
TEXTILE TRAIL TO TAMIL NADU
TEXTILE TRAIL TO TAMIL NADU
Mamallapuram, is an ancient city which served as an important port during the rule of the Pallava Dynasty in the 7th Century. Classified as a World Heritage site by Unesco, today it is a prime tourist destination.
Madras, the gracious capital city of Tamilnadu is the fourth largest metropolis in India. Located on a 17 km stretch of the Coromandal coast, Madras is popularly regarded as the 'Gateway to the South'.
One of the seven sacred cities of India, Kanchipuram is appropriately called the golden city of thousand temples.71 km from Chennai, the place served as the capital of the Pallavas, the powerful dynasty of south India.The temples at Kanchipuram bear testimony to the pinnacle reached by the Pallava architecture. The Cholas and the Vijayanagar rulers also contributed to the majesty of the temple architecture.
The town is famous for Srikalahasteeshwara Temple, the site where Kannappa, one of the famous devotees of Shiva, was ready to offer both his eyes to cover blood flowing from the Siva linga, before which, Lord Siva stopped him and granted him mukti.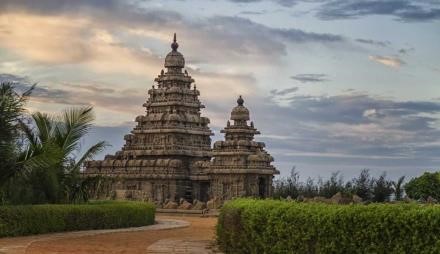 Arrive Chennai by 10 am.
Meet our expert guide and drive to Dakshinachitra. Tour of Dakshinachitra with introduction to South Indian vernacular heritage architecture and visit the textile section. Lunch at Dakshinchitra and transfer to Mahabalipuram.
Visit the Shore Temple, The Five Rathas of the Pandavas (heros of the epic MahaBharat), The Arjuna's Penance. Evening at leisure at beach.
Overnight at Welcomehotel Kences Palm Beach, Mahabalipuram.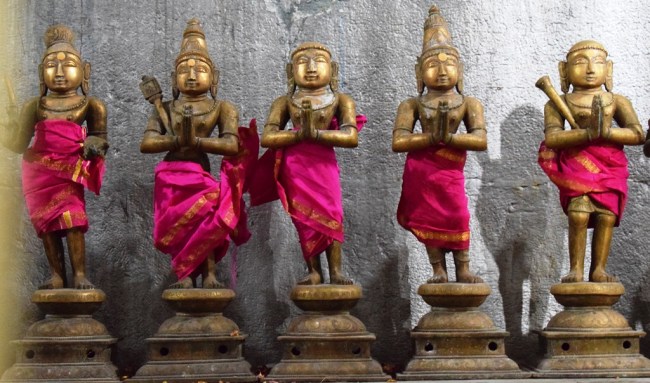 Drive to kanchipuram
Visit the Kanjivaram Weavers Service Centre and the Weaver's Society to see actual weaving in process, learn about the distinct markers of the Kanchipuram saree and how to identify it. Lunch and check into hotel.
Evening visit Varadarajaswamy Temple.
Overnight GRT Regency Kanchipuram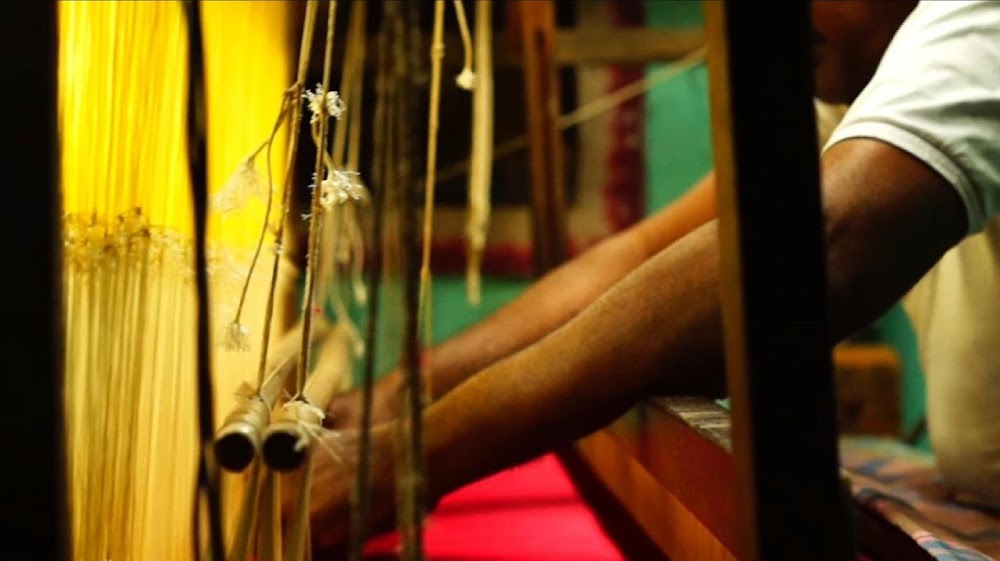 Kanchipuram
Visit Kanchi Kamakshi Amman Koil, Kaisalanathar Temple, VaikuntaPerumalKoil and see the famous Kanchipuram Idlis being made.
After lunch, time for more shopping. Overnight GRT Regency Kanchipuram.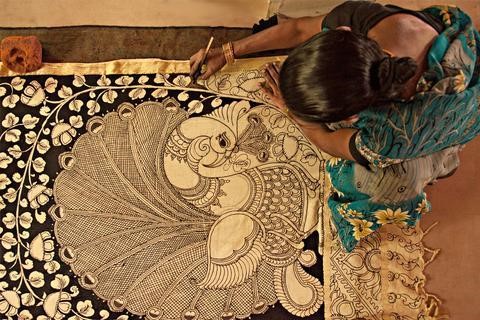 Srikalahasti
Drive to Srikalahasti for a Day Visit for its Kalamkari art.
Kalamkari or qalamkari is a type of handpainted or block-printed cotton textile.
Visit the Kalamkari artists and weavers. Also visit the Srikalahasteeshwara Temple.
Return to Chennai for Overnight at Chennai GRT Grand.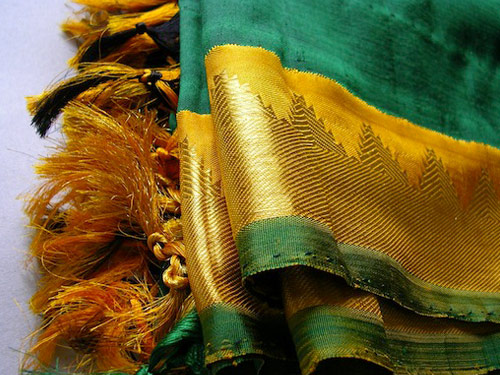 CHENNAI
Breakfast at Hotel.
Day at Leisure.
Lunch and shopping in Chennai until drop to Airport.