VALLEY OF FLOWERS – A FAIRYLAND
VALLEY OF FLOWERS – A FAIRYLAND
VALLEY OF FLOWERS – A FAIRYLAND
Valley of Flower trek, like any other trek requires you to be physically fit. Trekking is not difficult if you know how to walk!! Before embarking on the trip you should start training to build your stamina so as to comfortably enjoy the trek.
Training will help makes your lungs strong and will also help the body to acclimatize better to the cold. Add some yoga/weight training/pilates to your workout. Flexibility is the ability of muscles and tendons to relax and stretch easily. Stretching improves your posture and helps to prevent low back pain. On your trek, it is important that you arrive on the slopes with your muscles relaxed. Carrying a backpack, however light, can become a strain after a while.
Keeping yourself hydrated is extremely important.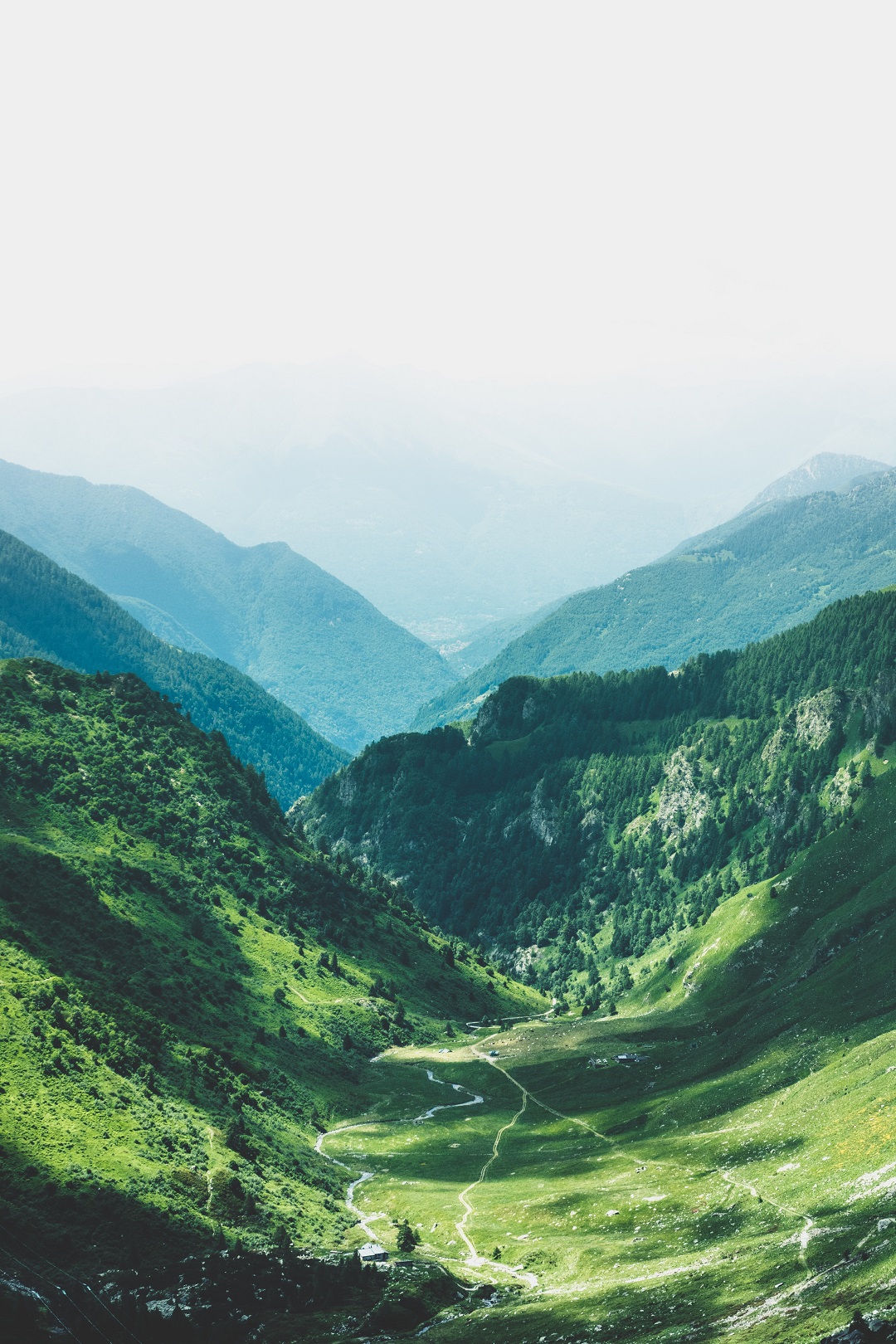 Uttrakhand state has abundant scenic beauty of the Himalayas and offers amazing opportunities for trekking. A trip to the Valley of Flowers in India offers you a chance to witness the stunning beauty of this World Heritage Site that was declared a National Park in 1982 and offer prayers at Gurudwara Sri Hemkund Sahib, one of the holiest pilgrimage sites of Sikhs, as well as Badrinath Dham, the most important of the four Dhams for Hindus. Enjoy natural splendours throughout your trek from Ghangaria to Valley of Flowers and further again from Ghangaria to Gurudwara Sri Hemkund Sahib. August is the best time to see maximum number of flowers. The itinerary also covers destinations like Haridwar, Kirtinagar, Auli, Govindghat and Mana. Altitude: • Kirtinagar is at a height of 3,293 metres. • Auli is at a height of 3,050 metres. • Ghangaria is at a height of 10,200 feet. • Badrinath is at a height of 10,200 feet. • Valley Of Flowers height varies from 10200 to 11,200 feet. • Sri Hemkund Sahib 13,700 feet. Valley Of Flowers Emerald mountain ranges, green meadows and white clouds fuse to create a dreamlike locale called Valley of Flowers. Cascading waterfalls are abundant while traversing towards the valley. Legend says that it was from this place that Lord Hanuman collected 'Sanjevani' herbs for Lord Ram's younger brother, Lord Laxman. The pristine beauty and mystical surroundings lure nature lovers, photographers and botanists from around the world. Valley of Flowers remains covered with a thick blanket of snow during the winter season. It is in full bloom during July, August and September. This is the best time to explore the splendours of this magnificent place. The aqua waters of Pushpawati River bifurcates the valley into two parts. The enchanting location paints pictures of variety of flowers including Geraniums, Marsh Marigold, Rhododendrons, Asters, Strawberries, Primulas and Epilobiums. As per the local belief, this valley was inhabited by fairies - no wonder, it's a fairy land. The winsome scenic beauty formed by varieties of flowers is simply mesmerizing. Adding to its charm is the tranquil ambience that makes it look more fascinating. Moreover, if lucky enough, one may also spot Musk Deer, Brown Bear, Red Fox, Blue Sheep and Asiatic Black Bear.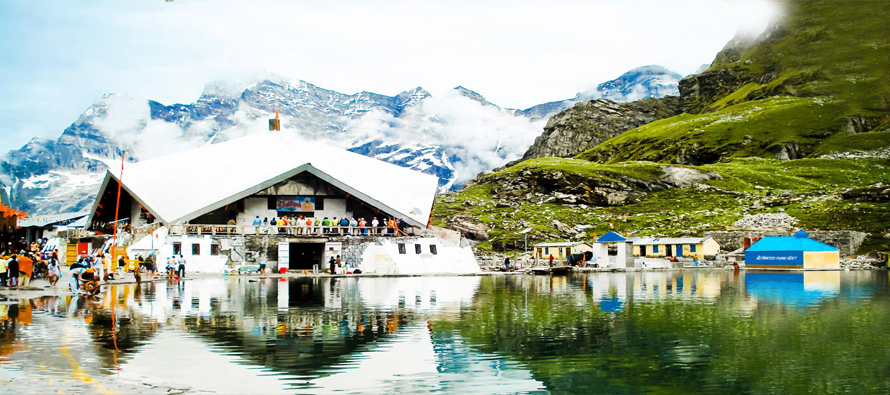 Hemkund Sahib is a highly revered Sikh place of worship in the world, literally meaning 'Lake of Snow'. Nestled in the lap of Garhwal Himalayas and located at a height of 4636m this sacred Sikh pilgrimage destination is annually visited by a large number of devotees. It can only be reached by trekking through numerous waterfalls, thick forest and captivating views of the Himalayas. The Gurudwara is venerated by Sikhs as it is believed the tenth guru, Guru Gobind Singh meditated at this very spot in his previous birth. However, the site vanished from the collective consciousness of the Sikh community in the first half of the 20th century. The importance of the site came to light from the autobiography of Guru Gobind Singh called Bachitira Natak, in which he mentions about his previous life and also the importance of Hemkund. Besides being a religious site, it also attracts scores of nature lovers. Reaching this place is one of the greatest joys for nature lovers. The place is also believed to be associated with Hindu God Lakshman and a temple dedicated to Lord Lakshman is also located here.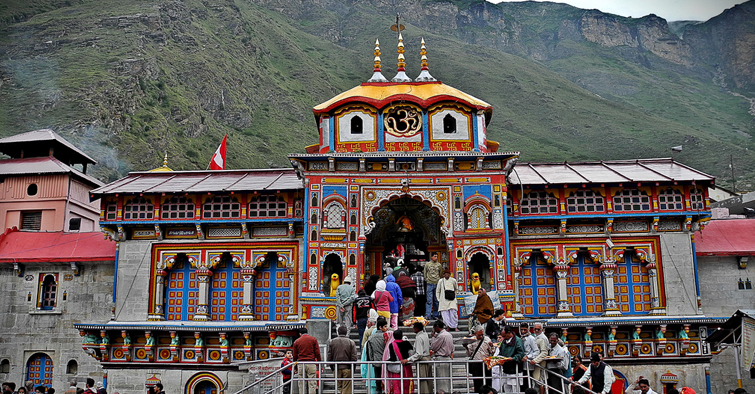 Badrinath the most important of the four dhams and a popular religious town of Hindu's is located in the Chamoli district of Uttrakhand in India. The temple is cradled in the Nar-Narayan mountain ranges with the grand Neelkanth peak forming an enchanting backdrop. According to legend, Badrinath temple dates back to the Vedic Age. However, the present temple is believed to have been established by Saint-Philosopher Adi Shankaracharya. Badrinath, Yamunotri, Gangotri and Kedarnath form the Chota Char Dham, one of the important pilgrimages for Hindus.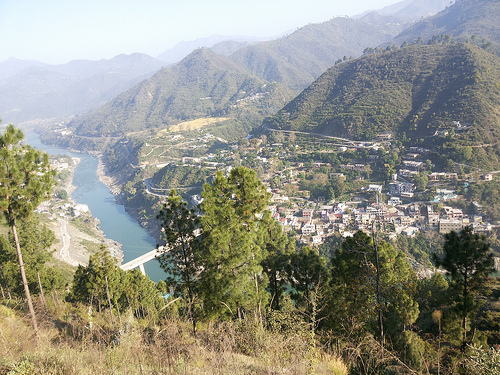 Kirtinagar is at a height of 3,293 meters.
Auli is at a height of 3,050 meters.
Ghangaria is at a height of 10,200 feet.
Badrinath is at a height of 10,200 feet.
Valley Of Flowers height varies from 10200 to 11,200 feet.
Sri Hemkund Sahib 13,700 feet.