darjeeling, pelling and gangtok
EXPLORING THE PARADISE UNEXPLORED
3rd May – 10TH May, 2022
darjeeling, pelling and gangtok
EXPLORING THE PARADISE UNEXPLORED
3rd May – 10TH May, 2022
An insightful and exciting excursion of West Bengal's scenic hill station.
Darjeeling along with Sikkim's Capital – Gangtok and its beautiful well kept secret – Pelling.
Spread in ribbons over a steep mountain ridge, surrounded by emerald-green tea plantations and towered over by the majestic Khangchendzonga (the world's third-highest mountain, Darjeeling is the definitive Indian hill station. Visit Buddhist monasteries, see colonial-era architecture and take a ride on the 140-year-old steam-billowing Darjeeling Himalayan Railway. And when energies start to flag, a good steaming Darjeeling brew is never far away!!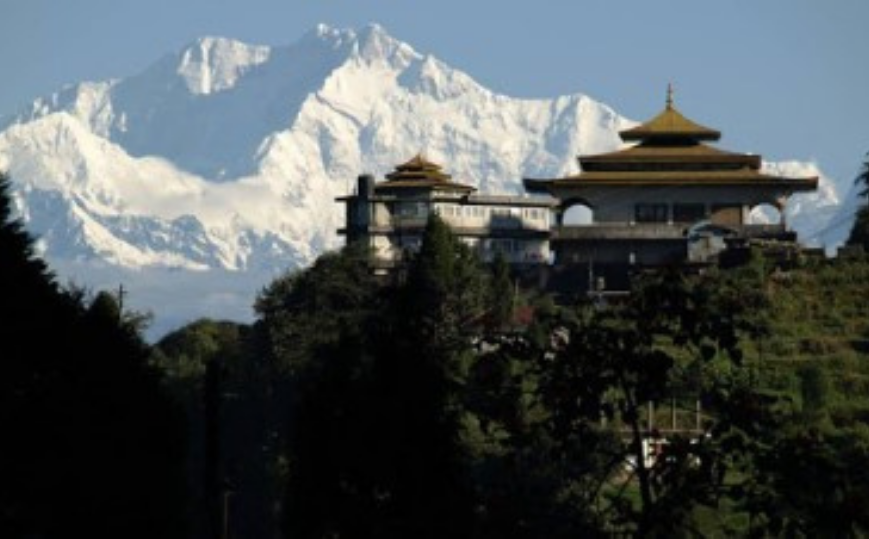 Sikkim was its own mountain kingdom till 1975 and still retains a very distinctive personality. Here, the meditative, mural-filled traditional monasteries of Tibetan Buddhism coexist with Hindu shrines of the ever-growing Nepali community, with both religions creating some astonishing latter-day mega sculptures to adorn the skyline. Clean, green and 'all organic' since 2016, Sikkim is mostly a maze of plunging, super steep valleys thick with lush subtropical woodlands and rhododendron groves in the Eastern Himalayas.

Gangtok The Heartland Of The Mystical Sikkim
The name Gangtok literally means the 'Top of The Ridge'. Irreverent, cheerful and pleasantly boisterous, Sikkim's modern capital is layered along a precipitous mountain ridge, descending the hillside in steep tiers, partly shrouded in mist.
Pelling - Sikkim's Wellkept Secret
Pelling, a beautiful petite town sited at a height of 6800ft was initially covered with wild alpine thick forest and various waterfalls which served as home to many indigenous wild animals. Famous for its pristine natural beauty, the locals of Pelling try to preserve the cultural and traditional values of the town. The main attraction of the place is the breath-taking sight of Mt. Khangchendzonga and the neighbouring peaks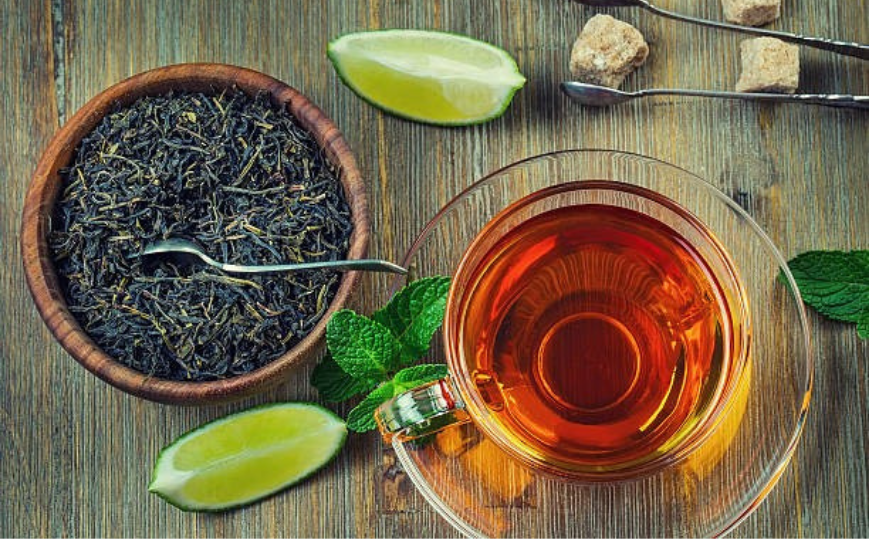 Darjeeling
Tour starts from Bagdogra Airport.
Transfer from Bagdogra Airport to Darjeeling in private Innovas. The drive from the airport to Darjeeling is about 90kms and will take about 3-4hrs. On the way, we will stop at Margret's Deck, Kurseong for a cup of tea and snacks while enjoying the great views of the tea gardens.
Once in Darjeeling check in to the hotel and the evening will be free to walk around.
Overnight in Darjeeling.(Driving time: 90kms/3-4hrs)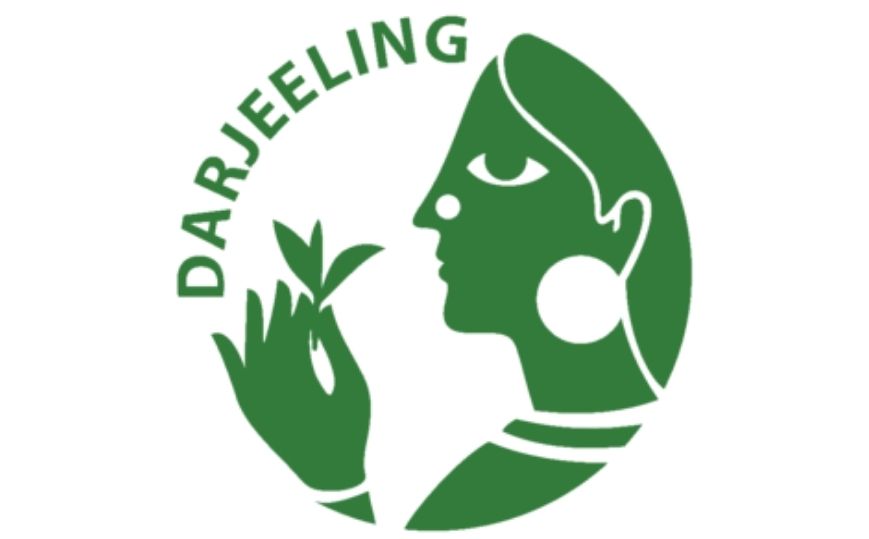 Darjeeling
Start with an early morning (4:00A.M) trip to Tiger Hill to witness the beautiful sunrise across the Himalayas. Tiger Hill is eminently known for its splendid sights of the early morning sunrise where one can witness a panoramic view of Mount Everest and Mount Kanchenjunga together. The wonderful view of snow-capped mountains sitting among cotton clouds draws in tourists to Tiger Hill from throughout the country and from around the world. Surprisingly, this is also the summit of Ghoom, which is the highest railway station in the Darjeeling Himalayan Train, a UNESCO Globe Heritage Site.
Return to the Hotel for a leisurely breakfast
Leave for a full day sightseeing excursion of Darjeeling. We will visit Himalayan Mountaineering Institute and Tibetan Refugee Self Help Centre.
Lunch at Glenerys, one of the most iconic restaurants in Darjeeling.
After lunch we will take a joy ride on the Toy Train to Ghoom (UNESCO Globe Heritage Site) and back (2hr journey).
Evening walk around the local market of Darjeeling. Overnight in Darjeeling.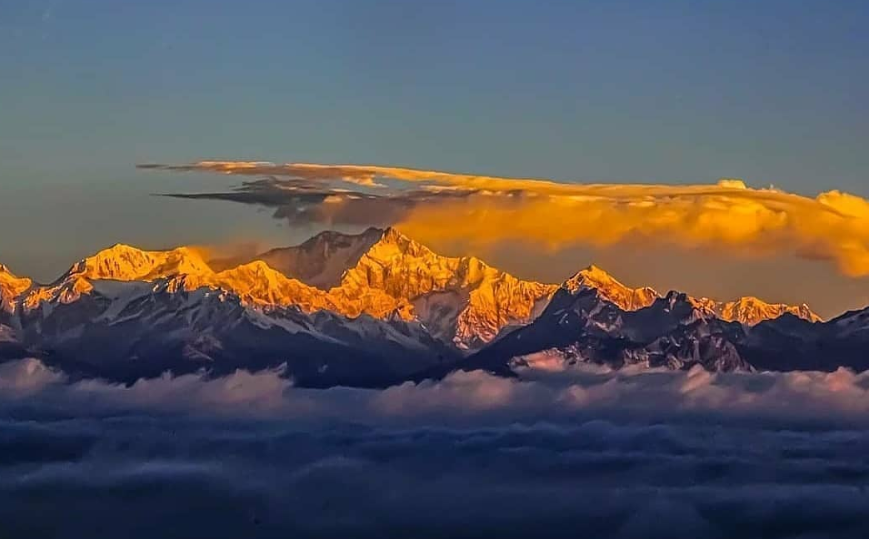 Darjeeling - Pelling
After breakfast drive from Darjeeling to Pelling. The route is very scenic as we will pass through small tea plantations & small villages with surroundings full of Himalayan flora.
Once in Pelling check in to the hotel and evening to relax and enjoy the view of the mountains. Overnight in Pelling. (Driving time/distance: 120kms/3-4hrs.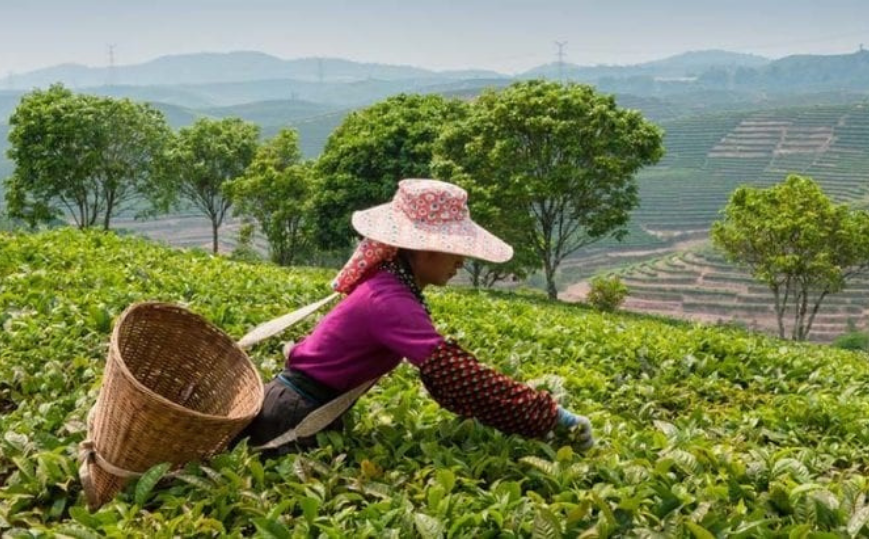 Pelling
After breakfast full-day sightseeing around Pelling. We will start with a visit to Pemayangtse Monastery which is one of the oldest in Sikkim followed by visit to ruins of the Rabdantse Palace which used to be the former palace of Sikkim and then to newly built Chezgrezi Statute and enjoy a walk on the stunning Sky Bridge.
Overnight at hotel in Pelling.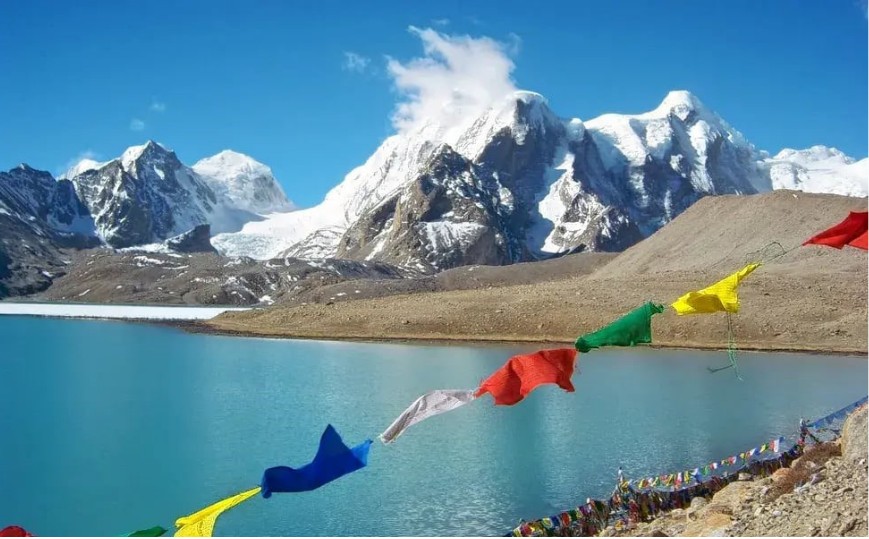 Pelling - Gangtok
After breakfast drive from Pelling to Gangtok via Ravangla. We will visit the Buddha Park at Ravangla on the way and spend time traversing through the lush green plantations at Temi Tea Garden (only tea garden in Sikkim).
Lunch on the way
Once in Gangtok, check in to hotel and relax. Driving time/distance: 120kms/4-5hrs.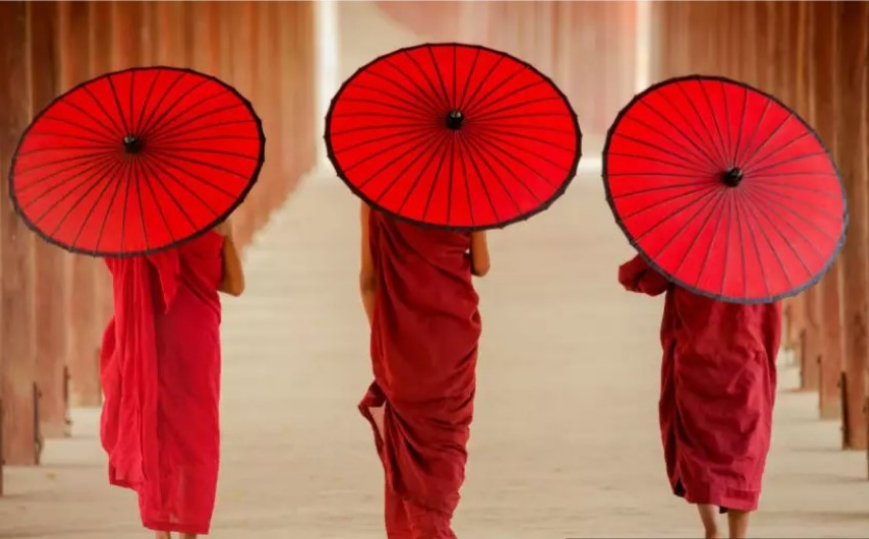 Gangtok
After breakfast full day excursion to Tsangmo Lake and Nathula Pass. Tsomgo Lake or Chhangu Lake is an oval-shaped glacial lake situated at an attitude of 12310 ft. The name Tsomgo means 'Source Of Water'.(Please note visit to Tsangmo Lake and Nathula is not guaranteed as it completely depends upon the permit issuing authorities and weather conditions). In-case Nathula and Tsangmo Lake is not possible, we will do alternate sightseeing.
On our way back, we will visit Bakthang Waterfall via Tashi View point.
Driving time: 6hrs approx during the day back and forth.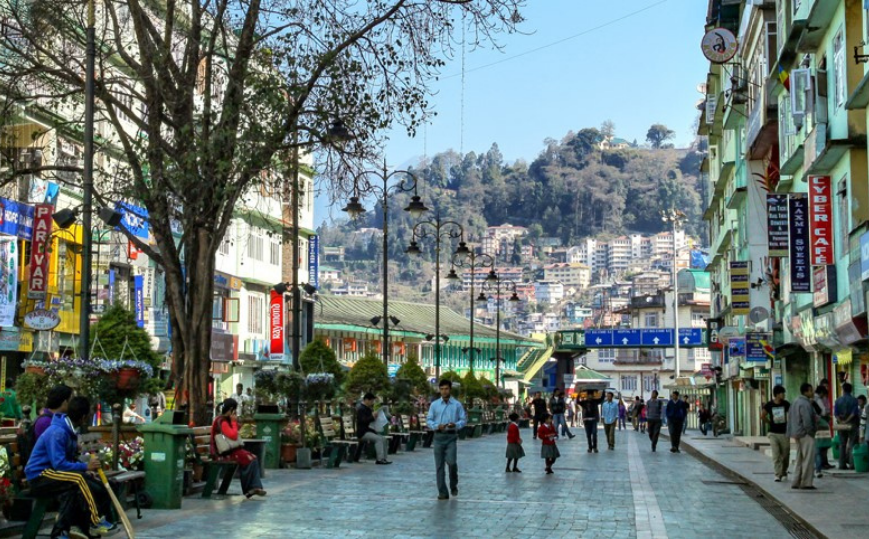 Gangtok
After breakfast, a full day sightseeing tour of Gangtok visiting Namgyal Institute of Tibetology, Rumtek Monastery, Do Drul Chorten, Cable Car Ride and Handicraft Centre.
Rumtek Monastery is one of the largest monasteries in Sikkim and belongs to Kgyu Sect that originated in the 12th century in Tibet. The architecture of the monastery is one of the finest in the world and resembles the original one in Tsurphu, Tibet.
Time permitting, we will attend the International Flower and Garden Festival, a month-long festival which begins in May at the White Hall in Gangtok. This festival is celebrated to create awareness about the flowers and plantation of the region.
Evening walk around Mg Road which is the heart of Gangtok, a street full of restaurants and shops. A fully pedestrianised walking street with paved stones. An awesome place to hang-out during the day or at night when it is lit up and fountains are turned on.
Overnight at hotel in Gangtok.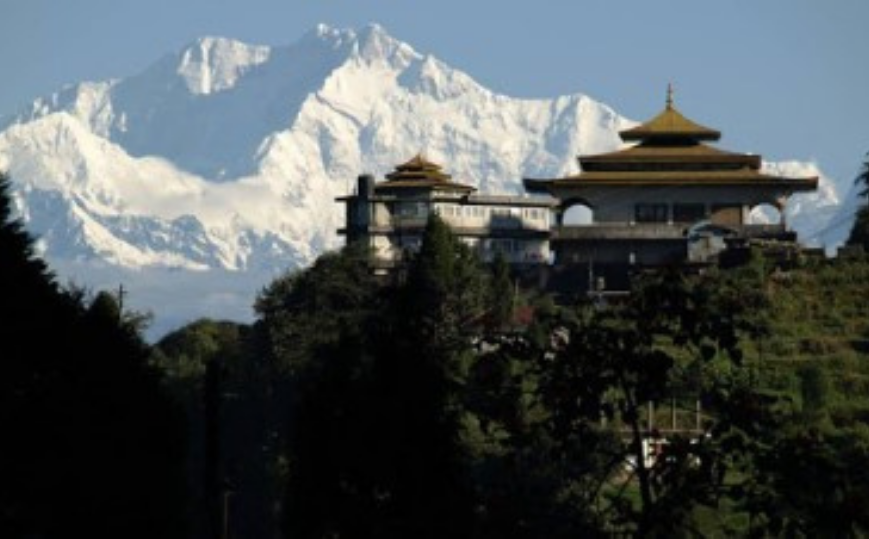 Gangtok – Bagdogra
After breakfast, transfer from Gangtok to Bagdogra (25kms/45mins), for your flight back home.