CHASING THE SALT DESERT
RANN UTSAV
DECEMBER, 2022
KUTCH NAHIN DEKHA TOH KUCH NAHI DEKHA
CHASING THE SALT DESERT
RANN UTSAV
DECEMBER, 2022
KUTCH NAHIN DEKHA TOH KUCH NAHI DEKHA
Also known as the Joy Festival is a celebration of life, festivities and culture of Kutch and Gujarat. A riot of colours sprinkled on barren lands, Rann Utsav offers visitors an excellent opportunity to experience the diverse traditions, generosity and hospitality of Kutchi people.     The picturesque "White Desert" which is the second largest salt desert in the world, wakes to an endless cycle of dance where centuries old traditions are revived in a celebration on a full moon night during Rann Utsav. The colorful fairs swings one with the spirit of festivity, fervor and flamboyance and the tour around Kutch is an ideal occasion to be part of the region to experience the zeal and uniqueness of the people through a celebration of life!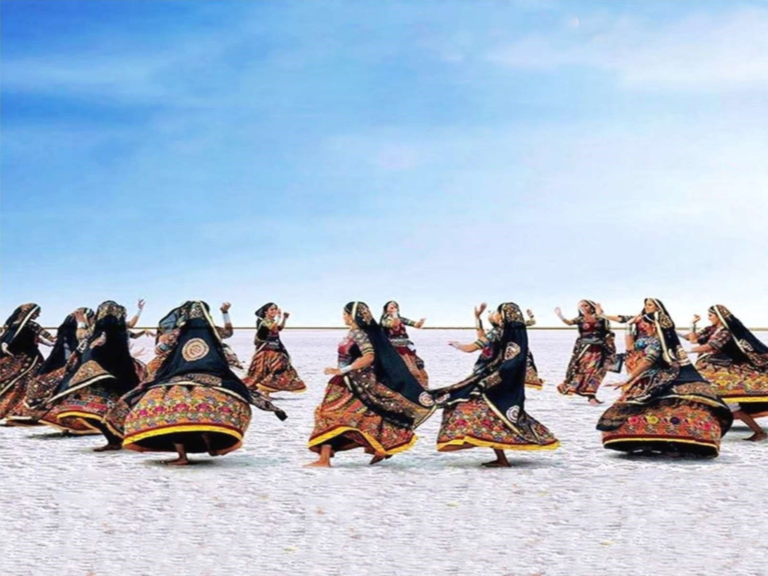 Once In A Lifetime Trip To Patan.
Heavy on design, but an easy wear, it's time you made a Patan Patola your own.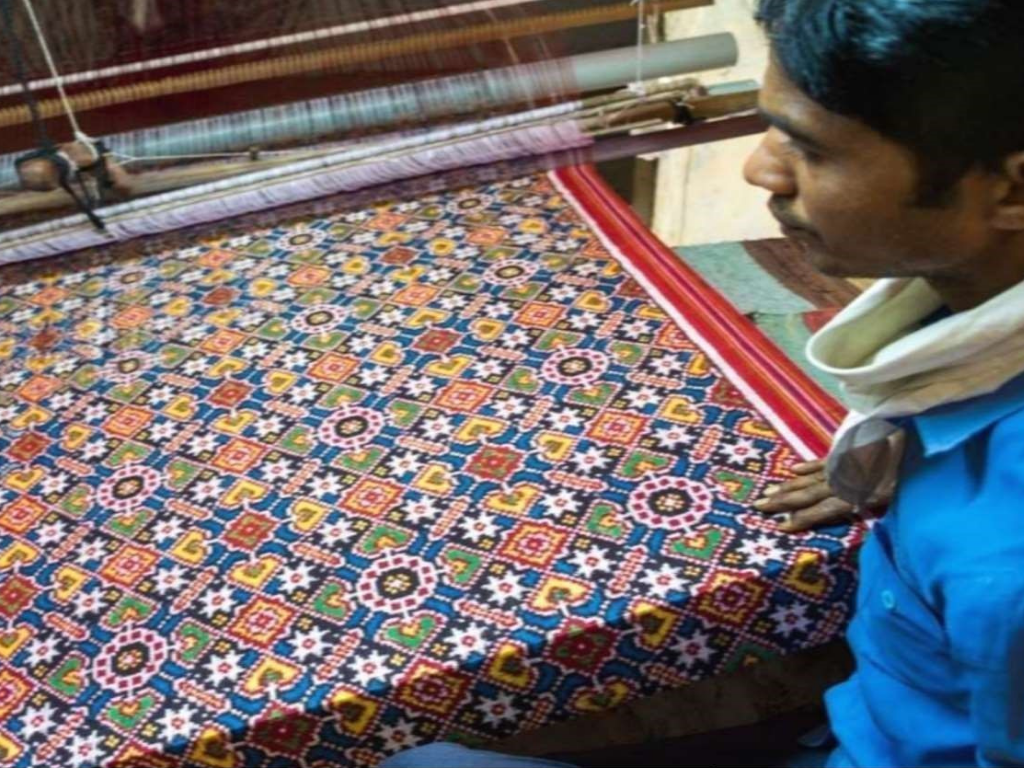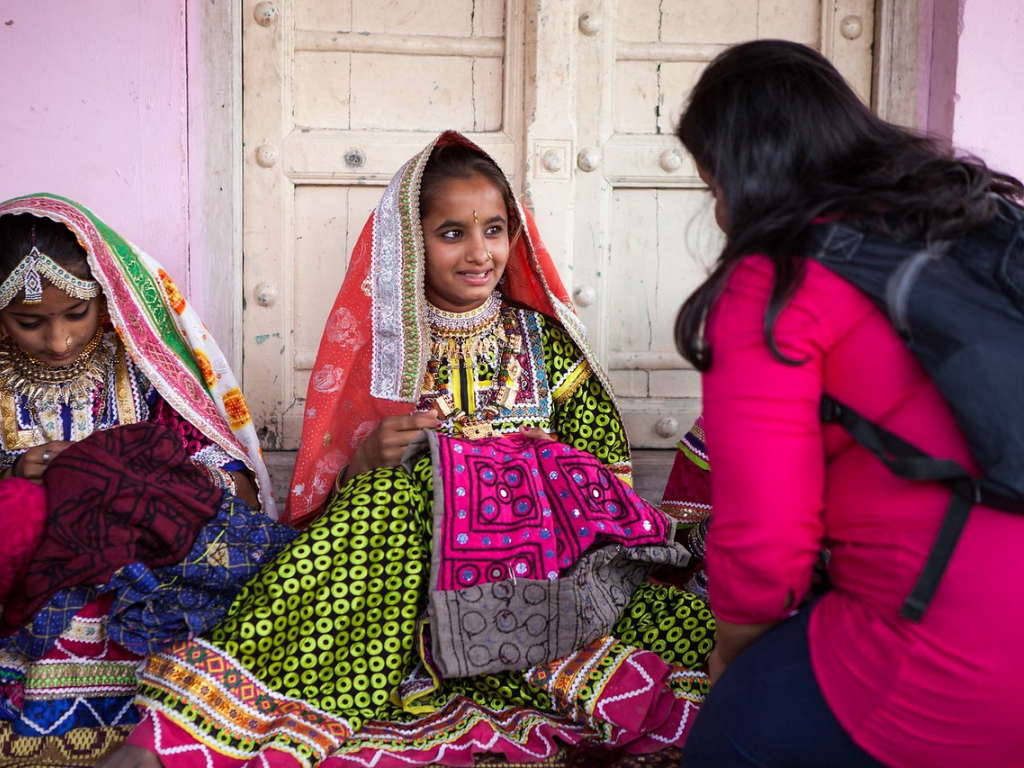 Arrive Ahmedabad
Drive to Bhuj. Stop at Malia for a quick tea/snack break.  Continue to Kutch - This is a panoramic drive through salt pans and windmills. You may also see some migratory birds at salt pans.
On way to Bhuj stop at Dhaneti village for Embroidery by Ahir community.
Later you will be visiting the Block Printers at Ajrakhpur village which is known worldwide, for the art of block-printing using colours derived from nature, such as indigo, henna, turmeric, pomegranate, iron, and mud.
After check-in, visit Bhujodi Village for shopping.
Overnight at hotel in Bhuj.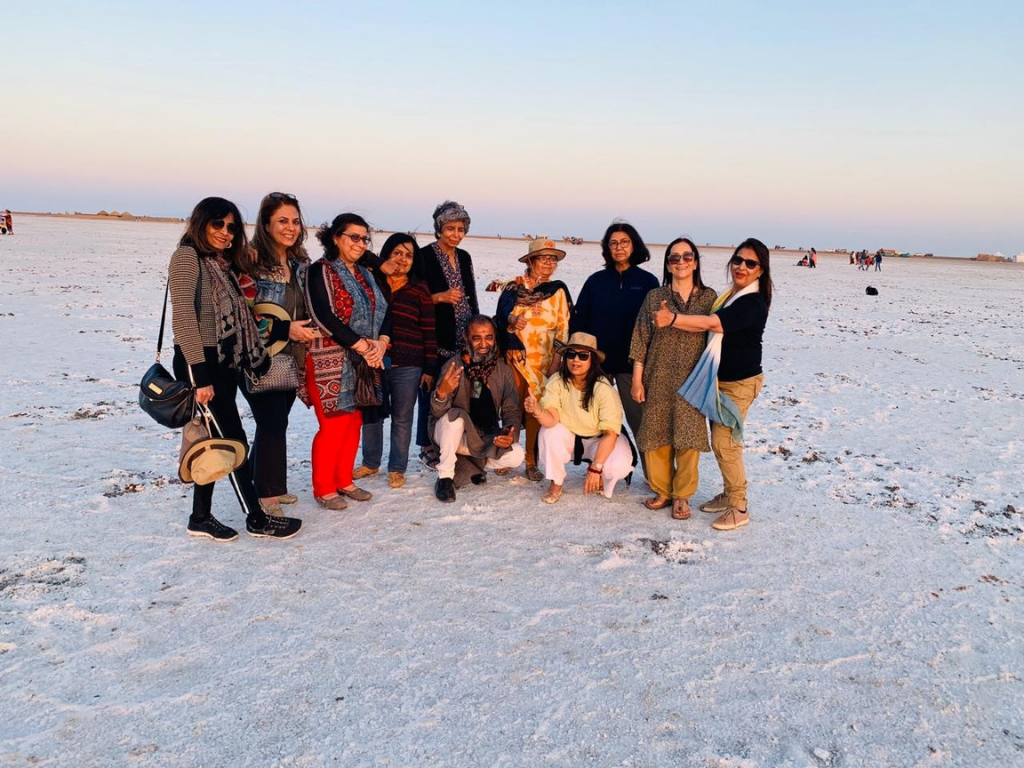 Post breakfast at the hotel in Bhuj, continue to Banni Region of Kutch visiting Nirona Village - for Rogan Arts on a piece of cloth.
Copper Crafts - The Luhars in Nirona have been preserving the craft of making copper bells over seven generations.
Continue to Dhordo for Check-in and Lunch at White Rann Resort.
Early evening visit the White Rann (free transportation provided by the organisers of your Tent City. The White Desert comes alive under the Full Moon and be enthralled by the un-ending horizon as it merges into the moonlight.
You can also enjoy a camel safari and other activities at extra cost.
Return to the Resort for Dinner and Cultural Evening.
Overnight at White Rann Resort.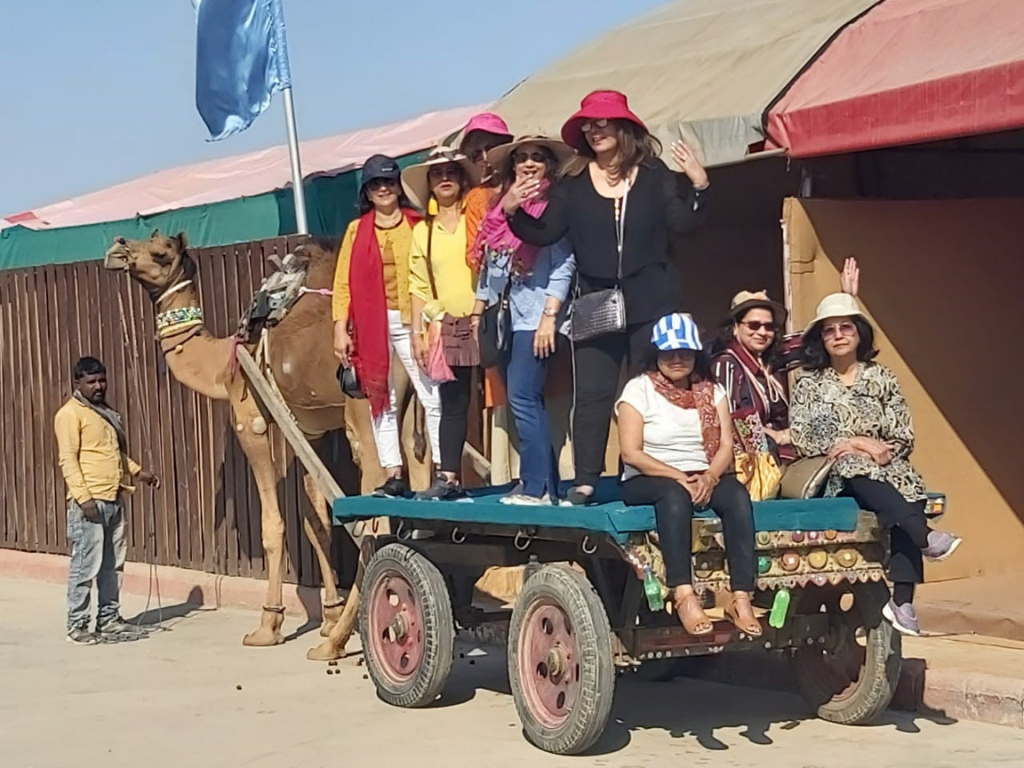 Early morning enjoy the sunrise at White Rann. Enjoy the beauty of the White Desert at Sunrise and witness the different shades of white salt which sparkles with the rays of the sun. A not to miss spectacle at the Rann.
Visit Khavda to see Potters and Samma tribe and later Kala Dungar / Dattatreya Temple.
Enjoy festivities at Tent City.
Dinner and overnight at White Rann Resort.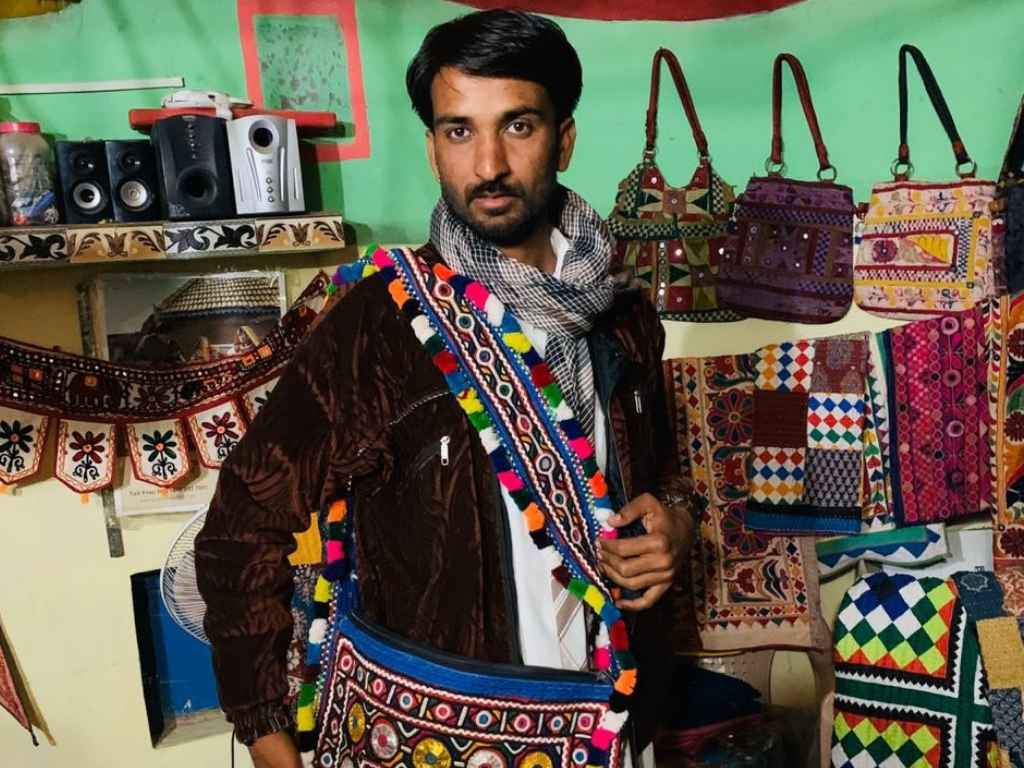 Post Breakfast drive to Ahmedabad.
Further, you will be visiting the most wonderful Textile and Tribal Museum in Ajrakhpur – LLDC Museum "Living and Learning Design Center" (time permitting) LLDC is, however, much more than a museum. It is envisioned as a multi-dimensional crafts education and resource center, where craftspeople can meet and learn from one another. Lunch at café in LLDC Museum. (on your own).
Overnight at hotel in Ahmedabad.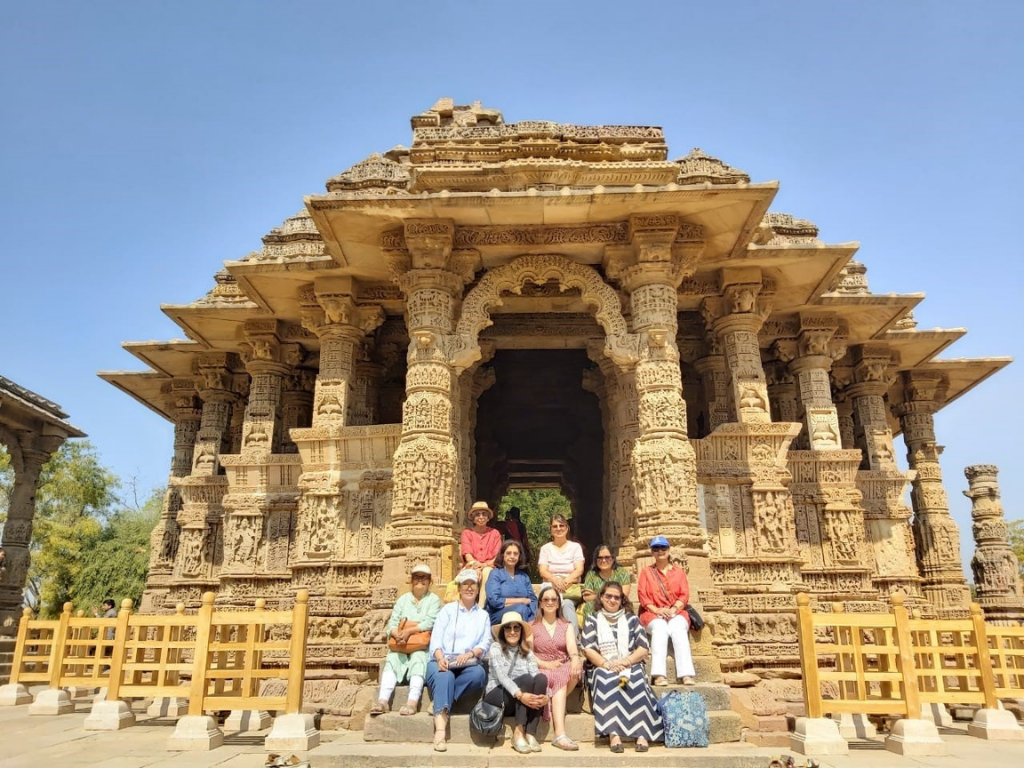 After breakfast at hotel in Ahmedabad – India's first UNESCO World Heritage City, leave for a day trip to:
 Modhera Sun Temple
Patan Stepwell – Rani Ki Vav
Siddhpur - to see the beautifully carved Bohra Haveli's.
It is now time to turn over another leaf in the history books by visiting Modhera Sun Temple dedicated to Surya the Sun God. It is a relic of the Solanki Dynasty built in the 1026 AD and is famous for its magnificent architecture
This magnificent stepwell is designed as an inverted temple and adorned with 1,500 sculptures. A masterpiece of architecture, construction, and adornment, Rani Ki Vav in Patan, Gujarat, is the only stepwell to be declared a UNESCO World Heritage site.
Double Ikat Patan Patola – The Cloth Of The Kings
A Patola sari is a lifetime investment that endures for over 100 years. Patan is only one of three regions in the world that produce double Ikat fabric, the most complicated of all textile designs. Meet the last Ikat Patan Patola Weavers and watch the weavers give form to this exquisite fabric.
Overnight in Ahmedabad.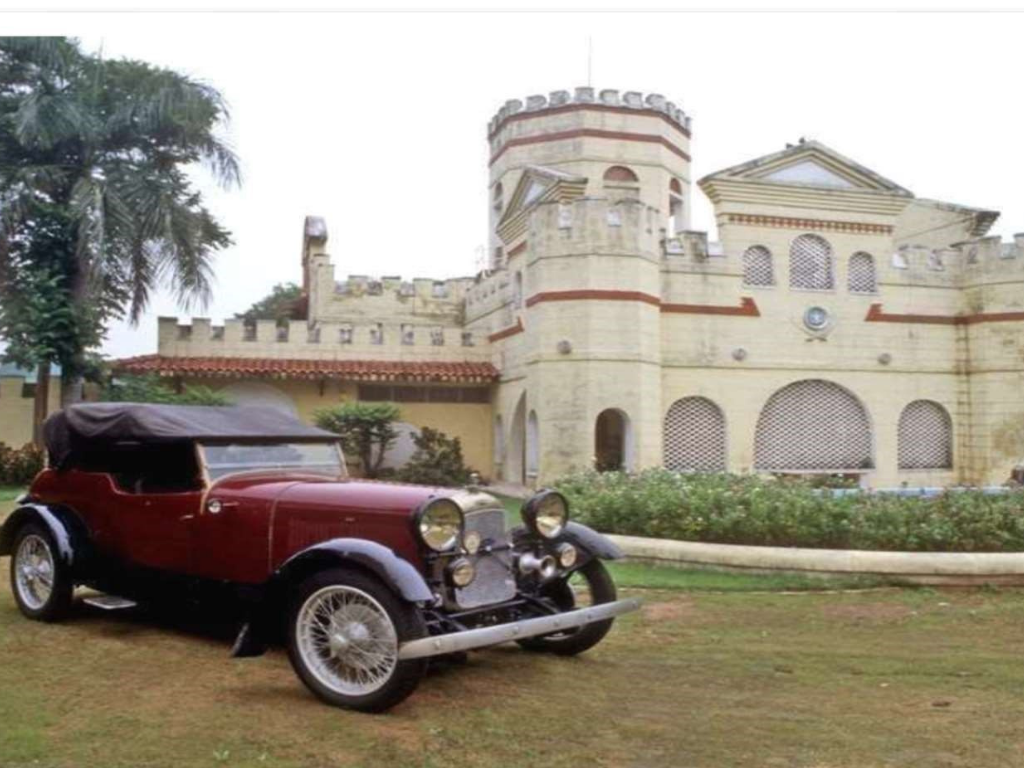 Start your day with a Guided Heritage Walk of the old city which starts at Swaminarayan Mandir, Kalupur at 8.00 a.m. daily and terminates at Manek Chowk, Jumma Masjid at 10.30 a.m.
Later, after a leisurely breakfast visit the Auto World Vintage Car Museum Ahmedabad, the private collection of vintage car enthusiast Pranlal Bhogilal open to public, even for a drive! Yes, you can drive one of those vintage beauties for a 3.5 km stretch for a meagre sum of around INR 600! Steer clear of the crowd on the streets as you get hold of a Rolls Royce, Bentley, Maybach, Jaguar, Cadillacs, Austin, Chrysler, Lincoln, Ford and much more. This museum will add the perfect dash of antiquity and elegance to your tour.
Leave for the airport for your flight back home.